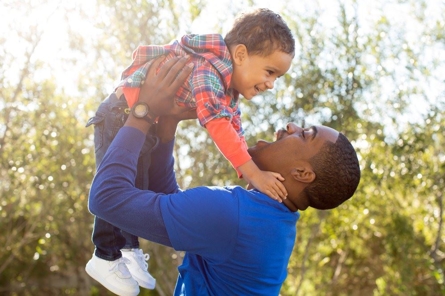 This blog takes a look at how Child Support payments are determined in both litigated and collaborative cases.
If you're involved in a divorce that includes a child custody battle, there are two inevitable topics that are going to come up during the course of resolving the case:
# 1 Child Support; who's receiving it, who's paying it, and how much?
# 2 Possession and access schedules of the children.
If you are in court, all the court can really do with child support is to follow the statutory guidelines. The court does not have any flexibility to say that one parent or the other should be paying for extracurricular activities or most of the other expenses that go along with raising a child. In the Collaborative Divorce process, however, there is greater flexibility allowing the parents creativity in crafting a post-divorce parenting plan. The Collaborative process affords a family in transition the time needed to untie the knot. It gives an opportunity to figure out what the actual expenses are and will be for your children.
The statutory guidelines for child support are often are confusing. Parties rarely have a full understanding of which expenses are expected to be paid for by child support. This confusion can lead to additional conflict post-divorce. In the collaborative process, the parties are encouraged to spell out exactly what are the ongoing and anticipated expenses for the children. That way both parents are on the same page which allows families to plan and budget with a full understanding of how those child-related expenses will be paid for going forward.
A benefit the collaborative process is that you actually take the time to go through the children's anticipated expenses.
I have found it is really helpful for parents to put pen to paper and figure out exactly how much it costs to raise a child. They are able to discuss what the expenses are going to be. Then informed decisions can be made as to which camp or which extracurricular activities the child can participate in based on a predetermined budget.
I believe the greatest benefit of choosing to handle the divorce through the collaborative divorce process is that your final settlement will be a reflection of the decisions you both have had a part in finalizing. In a litigated divorce, often the final decree is based on a ruling by a judge. It is void of any personalized resolutions for the family going forward. As a final question, who would you rather decide your family's future? By choosing to enter the Collaborative process, you are ensuring that no third party will make those decisions for you.