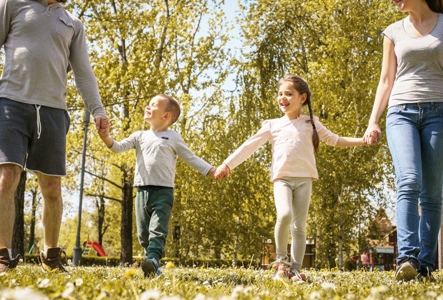 Children have a lot to adjust to and experience a lot of stress and changes in their lives when their parents divorce. The court will assign times for each parent have the kids, but this cold and often acrimonious division can be stressful for the children, and there can often be difficulties with communication and scheduling that lead to even more hard feelings between both parents. Sports, scouts, after school activities, and other normal children's activities can be difficult for ex-partners to sort out, as parents can feel territorial about who gets to do what with the children.
One way to help keep the children's lives flowing smoothly and with as little stress as possible (which often leads to less stress for parents) is for the parents to work out a proactive co-parenting plan using a collaborative law team.
Collaborative planning helps relieve tensions. Parents start to realize the children need and can have both of them, and that they can work together for the children's sake. Instead of competing, they plan ways to cooperate. They develop a plan for school conferences, medical appointments, sports, after school activities, extended family needs and other vital parts of being a parent and raising children.
The attorney and collaborative team will guide the parents through solution-oriented, interest-based negotiations focused on protecting their families. There is no need to go to court again, and the outcomes are better for both parents, their family, and their property. The parents are no longer marriage partners but are co-raising children. Having an experienced collaborative lawyer help focus on what is good for the children, while keeping the difficulties parents may have talking to each other from hindering this cooperation can be vital for the children's comfort and happiness.
Contact us today to start developing this plan for your children.